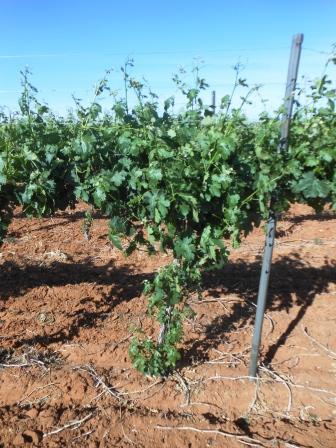 As you can see from the picture, the vines are very vigorous in their growth. Not only is the canopy (the green along the vertical cordon wire) growing well but the vine is sending out plenty of growth along the trunk.
While this extra growth is a good sign of the health and output of the vine, we want the vine to focus its energy on canopy growth, fruit production and fruit ripening. To do this, we debud each vine. Each person takes a row and walks down the length of it. Stopping as necessary, we pop off the extra growth buds and shoots along each trunk.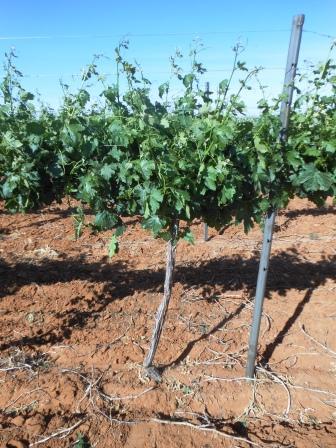 You might wonder what becomes of all the discarded greenery – we bring piles of it home for Buttercup and Emme to eat. They love grape vines!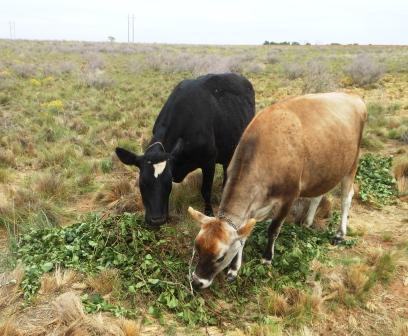 It is so funny to see it hanging out of their mouths and slowly taken in by their BIG tongues while continuing to chew!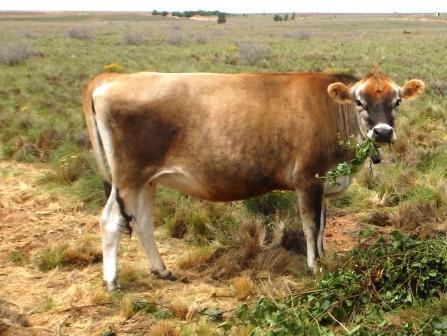 Normally, Buttercup is the one with manners and she mooooos a thank you!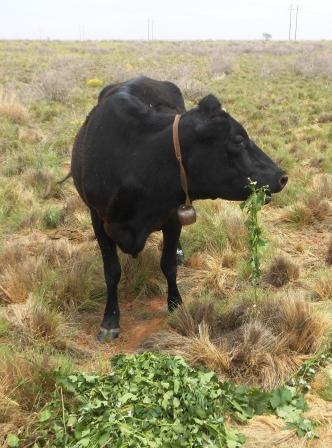 What a life!