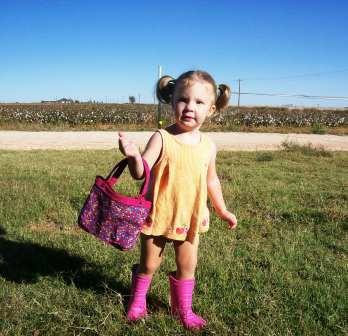 Have you heard the song, "These Boots are Made for Walking" sung by Nancy Sinatra, 1966?
That is what our now, two year old thinks about the birthday present her oldest brother and his family gave her - A pair of bright pink croc boots.
She absolutely adores them. For starters, she can put them on herself. She may have them on the wrong feet, but it doesn't stop her! What could be better?
The problem - she does not want to take them off!!
Paired with her new purse, she is definitely a fashion statement and ready to go.
I think we have a Fashionista on our hands!